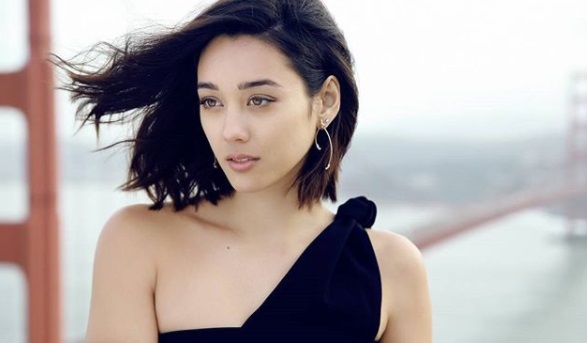 Add a favorite pair of jeans, throw in a wear-everywhere blouse, include a pencil skirt for good measure, then combine those staple pieces with other interchangeable elements, and you'll have the perfect day to night, work to weekend wardrobe. Now, imagine being able to do the exact same thing with your fine jewelry.
TARA (The Artisan Row Accessories) has made that dream a reality for fine jewelry lovers everywhere. With designs inspired by founder and CEO Annette Lasala Spillane's childhood in the Philippines, you get to have fun mixing and matching pieces to make your own personalized creations while subtly paying homage to her Southeast Asian roots. Both convertible and stackable, TARA jewelry is designed to stand alone or be built upon in whatever way your heart desires. And with materials like 14k gold, black and grey diamonds, opals, and mother of pearl, you'll be taken aback by the quality of the materials and the artisan-made craftsmanship.
When asked where her inspiration for starting the business came from, Spillane replied, "The idea came to me while I was packing for a move and then realizing I had amassed a very embarrassing amount of jewelry that I had to throw out. I knew why I bought all the trendy and throwaway pieces–I couldn't afford to buy anything else," she said, "But the reality is, the older you get, you want better quality things." So, rather than waste money on fast fashion jewelry purchases, Spillane asked herself, "What if women were given the ability to build up to their dream jewelry wardrobe?"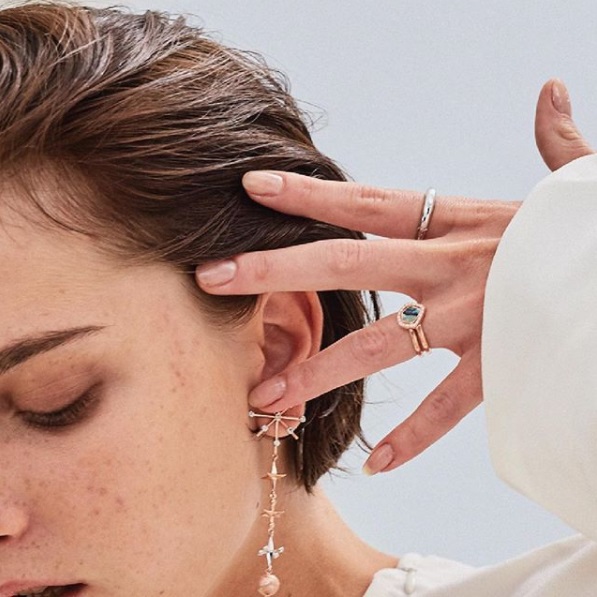 With the capacity to buy something small now and add on higher-end pieces as your budget allows, TARA has given individuals the chance to curate a sustainable, fashionable, heirloom-quality jewelry collection that can, fundamentally, be adapted for any occasion. It comes with a price point that can accommodate most budgets, $148 for the Cassie earring (my personal fave) to $4,086 for the Signals fine jewelry combo package, especially if you don't waste any dough on those cheap $8 throw-aways.
Basically, you begin with an earring, ring, or necklace as your base, and stack them with what TARA refers to as danglers. Rings convert to earrings, studs become chandeliers, danglers form delicate bracelets, and chokers become lariats in the blink of an eye. And what's beautiful is that the pendant hanging from your choker can become the asymmetric dangler that hangs from your stud. Then, you have the power to extend it even further by connecting yet another one of TARA's delicate additions for a truly spectacular statement earring.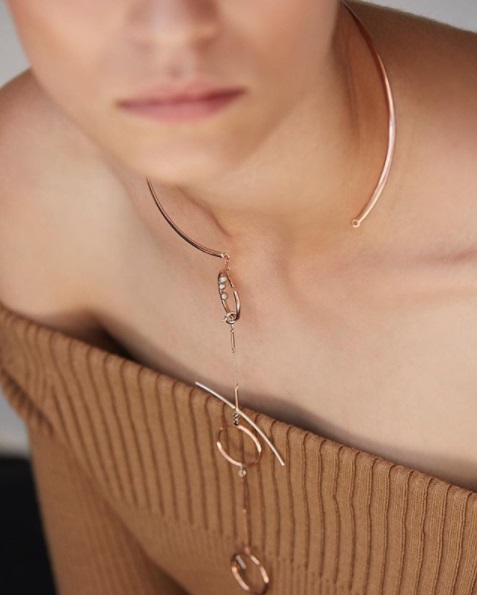 "I am inspired by architecture and art," declared Spillane, "But sometimes it's an interaction with someone, or a feeling I get. The last collection was inspired by a conversation with a friend about our childhood in the Philippines–days that moved in slow motion and in bright saturated color, uninterrupted play, immersion in nature, analog toys. That's why you can find jackstones and hibiscus flowers, we used to make bubble solution out of crushed hibiscus flowers, in our last collection."
Evidently so, TARA's abstract examination of modern art and architecture strings collections together so well, that they essentially become one grand, cohesive idea. The fluidly is such that you'd never guess where one piece ends and the other begins, making both the concept and execution something acutely special.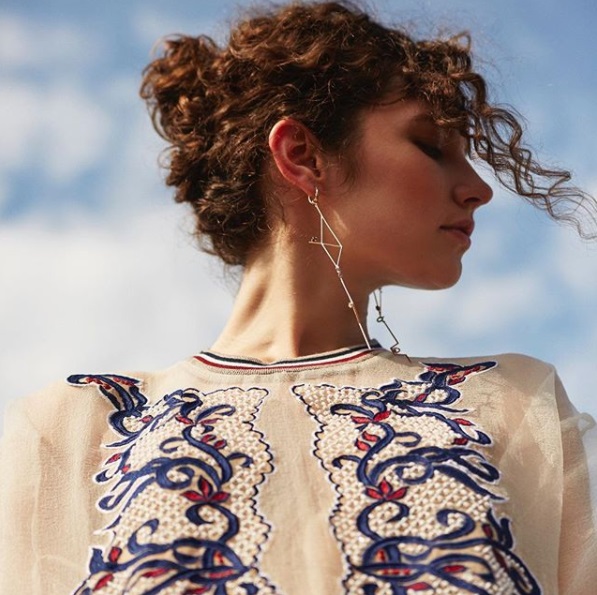 Timelessness and utility is just as important as aesthetic when it comes to sustainability and longevity. Fortunately, Spillane put a great deal of thought into the implementation of this feature, as well. "I think that there are familiar themes that make the designs [sic] classic and timeless–like round shapes and long lines," but beyond that is her attention to personalization because of the interchangeability. "They're worthwhile because you can always have something so unique and personal to you. I know customers who have the same TARA pieces, but they almost always wear them so different from each other. There's an immediate point of differentiation when you have at least 3 to 4 pieces to play with," says Spillane.
And when asked about the ease in which TARA fine jewelry can be built and customized, Spillane replied, "It's actually very easy. We've created a solution on the website that will let you build combinations in the comfort of your bedroom, pants optional." And who doesn't love that kind of freedom when shopping for jewelry?
"Women have told me that it's been very addicting to try out different combinations. I don't think that there are bad combinations–there are just ones that are more universally favored than others." In other words, you can't mess this process up, even if you tried. So, please, for the love of beautiful jewelry, go create the personalized masterpiece you've always dreamt of wearing.
Related on EcoSalon
4 Conflict-Free (and Gorgeous!) Rings: Engagement Season is Here!
5 Eco-Friendly Jewelry Makers You Need in Your Life
17 More Ethical Jewelry Choices for the Responsible Fashionista