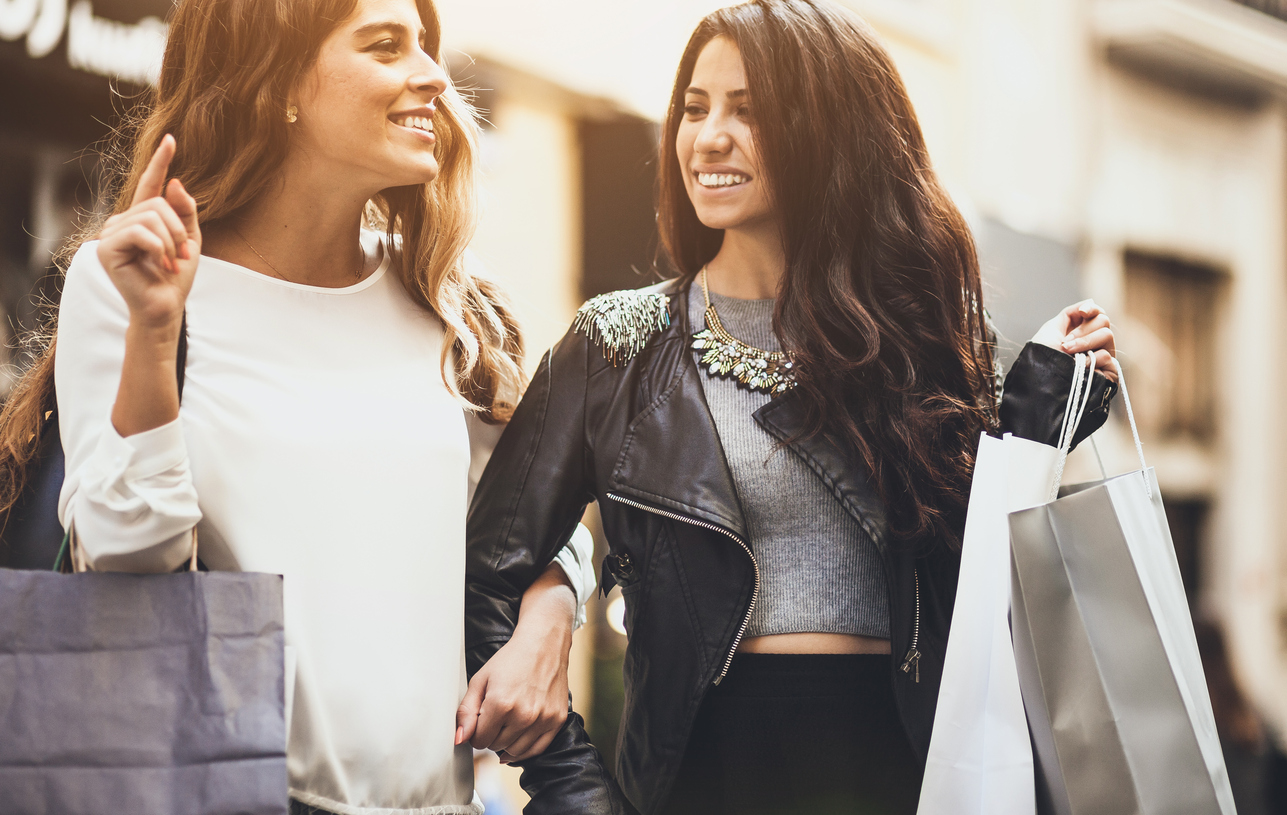 Any natural beauty enthusiast has dreamed of walking into a department store and seeing a whole counter dedicated to natural beauty. This wish has come true with Nordstrom Natural Beauty Outposts opening in select stores.
Once upon a time we were left with a selection of the most basic natural items or, worse, pseudo naturals when shopping larger retailers. Well, leave it to department store rockstar, Nordstrom, to be the first to offer not one or two, but a sexy, solid variety of natural beauty products in-store. Starting this year, Nordstrom Natural Beauty Outposts will be popping up in select California stores.
Demand for natural beauty has grown exponentially in the past few years. Organic skincare sales clocked in at more than $3 billion in 2015 and are predicted to reach $13 billion by 2018. While millennials make up the largest portion of women shopping for natural beauty, almost half of women say they are interested in purchasing organic beauty items.
To meet the increasing demand for safer products, Nordstrom shoppers can now shop natural beauty in-store. Wondering what you'll find at the Nordstrom Natural Beauty Outposts? The likes of Tata Harper, Odacité, Kypris, and Herbivore Botanicals.
Our Favorite Picks From Nordstrom Natural Beauty Outposts
1. Herbivore Botanicals Brighten Pineapple Enzyme + Gemstone Instant Glow Mask
Fruit enzymes are the gentlest way to go about getting your glow on. Brazilian white tourmaline gemstone brightens skin, rice powder softens, and rose water tones and calms. Use weekly for a healthy, gorgeous complexion.
2. Herbivore Botanicals Lapis Facial Oil
Searching for your new favorite facial oil? Look no further, this is it! Blue tansy and squalene moisturize, while toning down redness and inflammation. Jasmine sambac oil improves elasticity and tone.
3. Kypris Pot of Shade Heliotropic Treatment Primer SPF 30
Skin primer and mineral sun protection in one. Sweet iris stem cells plump up skin, tamanu and sunflower oils hydrate, and algae softens and soothes. A daily must have.
4. Kypris Cleanser Concentrate
Everyone needs an oil cleanser in their beauty kit. It is simply the best at removing makeup and gives a gentle clean, perfect for all skin types. This beauty contains baobab oil, great for keeping pores clear and giving skin a youthful look.
5. Odacité Pf + O Passion Fruit-Orange Dull Skin Facial Serum Concentrate
We could all use a bit of dullness relief right about now. Use this concentrated serum, either on its own or added to your daily moisturizer, to restore radiance and support skin. Passionfruit boosts glow, while orange oil firms and tones.
6. Tata Harper Revitalizing Body Oil
Keep skin soft and supple with this fast absorbing oil blend. Improves skin's elasticity while it moisturizes.
7. Tata Harper Aromatic Irritability Treatment
Get your nerves under control with this little rollerball aromatherapy. Small but mighty, this baby packs a powerful punch with potent essential oils. Carry one with you to relieve stress on the go.
Topanga, Del Amo Fashion Center, Santa Anita, The Grove, and Santa Monica Place locations will include the outposts as of January 12, 2017. Not in CA? No problem! You can shop Nordstrom's natural beauty online.
*Disclaimer: Help support EcoSalon! Our site is dedicated to helping people live a conscious lifestyle. We've provided some affiliate links above in case you wish to purchase any of these products.
Related on EcoSalon
How to Wash Your Face: Are You Doing It All Wrong?
Why Fruit Oils Are Your Skin's New Jam
Why Yes, You do Need Sun Protection in Winter