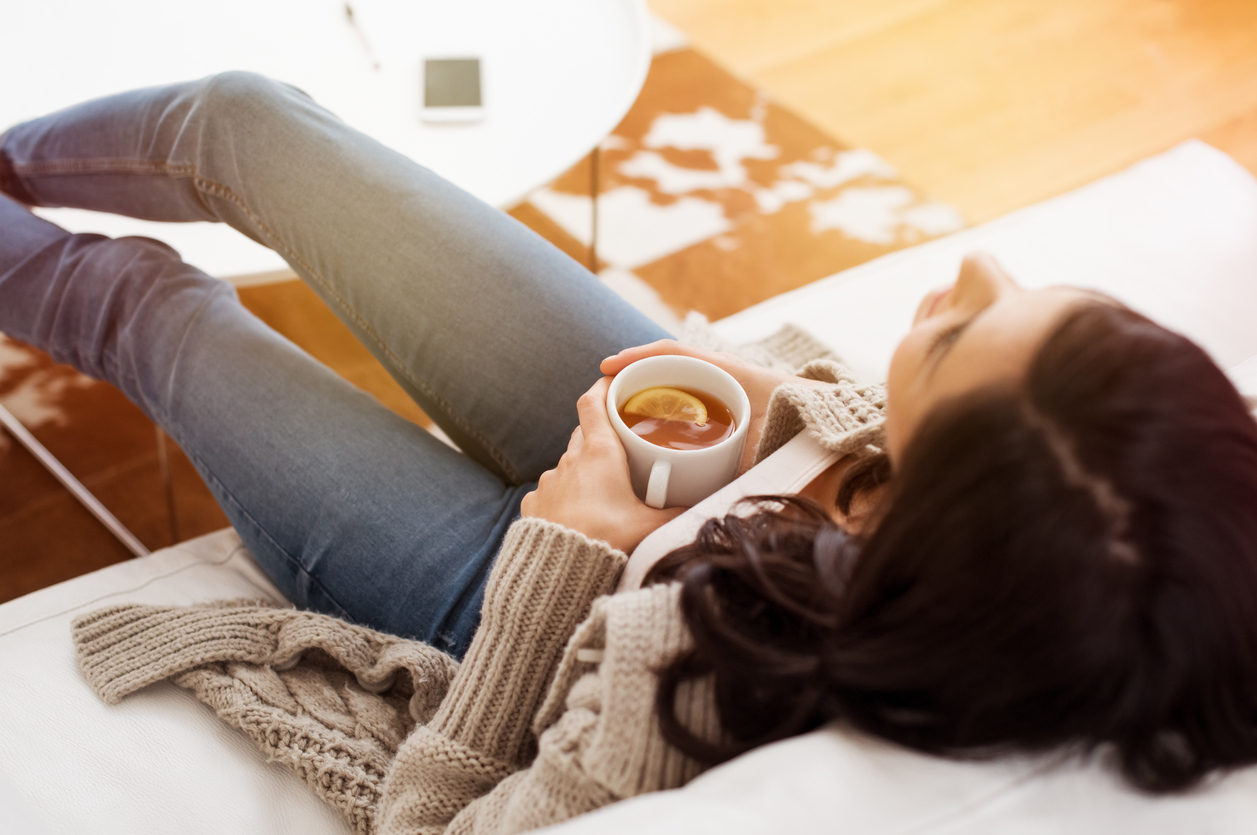 We tend to put a lot of pressure on our partners on Valentine's Day, but it can be just as enjoyable – if not more so – to treat yourself to a gift instead. Here are just a handful of gift ideas that we've assembled to make you feel a little bit spoiled, whether you're in a relationship for Valentine's Day or not.
1. FLOW Water
Flow is the world's first alkaline water that's flavored with organic flavorings: refreshing cucumber-mint or enticing lemon-ginger. Sourced from a Canadian spring and sold in eco-friendly Tetrapak packaging made with paper from FSC-certified forests and non-GMO sugarcane-derived plastic, it's the perfect beverage to bring along on a hike or walk this Valentine's Day (your date with nature!)
2. Santa Margherita Sparkling Rosé
This Italian sparkling rosé doesn't just boast a lovely pink hue and an enticing floral fragrance; it's also eco-friendly and vegan. Copper and sulfur are used as natural fungicides on the vineyard, which also boasts 100 percent renewable energy sources. Vegan-friendly bentonite clay is used during the filtration process in place of the animal byproducts used by some other winemakers, for a sparkling rosé you're sure to enjoy: with your partner, with your fellow single ladies, or just on your own.
3. Pukka Love Tea
For a non-alcoholic option, Pukka Herbs' certified organic herbal tea blend, Love is the ultimate in relaxation: a blend of chamomile flower, lime flower, and elderflower soothe the nerves, while rose flowers and lavender flowers offer a heady aroma that's good for the heart. Sip it hot or use it to make up a reviving face scrub for an at-home spa night (or at the very least, a long bath).
4. Feel PURE Anywhere Balm
PURE Anywhere Balm will make your lips kissably smooth, but it can also be used anywhere else that needs a bit more love. This vegan body balm is made with natural shea butter, blueberry seeds, and beeswax for deep nourishment and hydration, and it boasts a minty fresh aroma, to boot.
5. SpaRitual "Infinitely Loving" Candles
Enjoy a non-toxic aroma experience with SpaRitual. The company specializes in "slow beauty" products made with vegan ingredients, and this philosophy carries over into its candles, made with a blend of essential oils and plant essences for non-toxic relaxation. The "Infinitely Loving" Candle with Chinese jasmine is the ideal way to treat yourself this Valentine's Day.
*Disclaimer: Help support EcoSalon! Our site is dedicated to helping people live a conscious lifestyle. We've provided some affiliate links above in case you wish to purchase any of these products.
Related on Organic Authority
3 DIY Ways to Say I Heart You This Valentine's Day
5 Sweetheart Styles for Valentine's Day
5 Sexy Valentine's Day Dresses to Get You in the Mood
Design Secrets