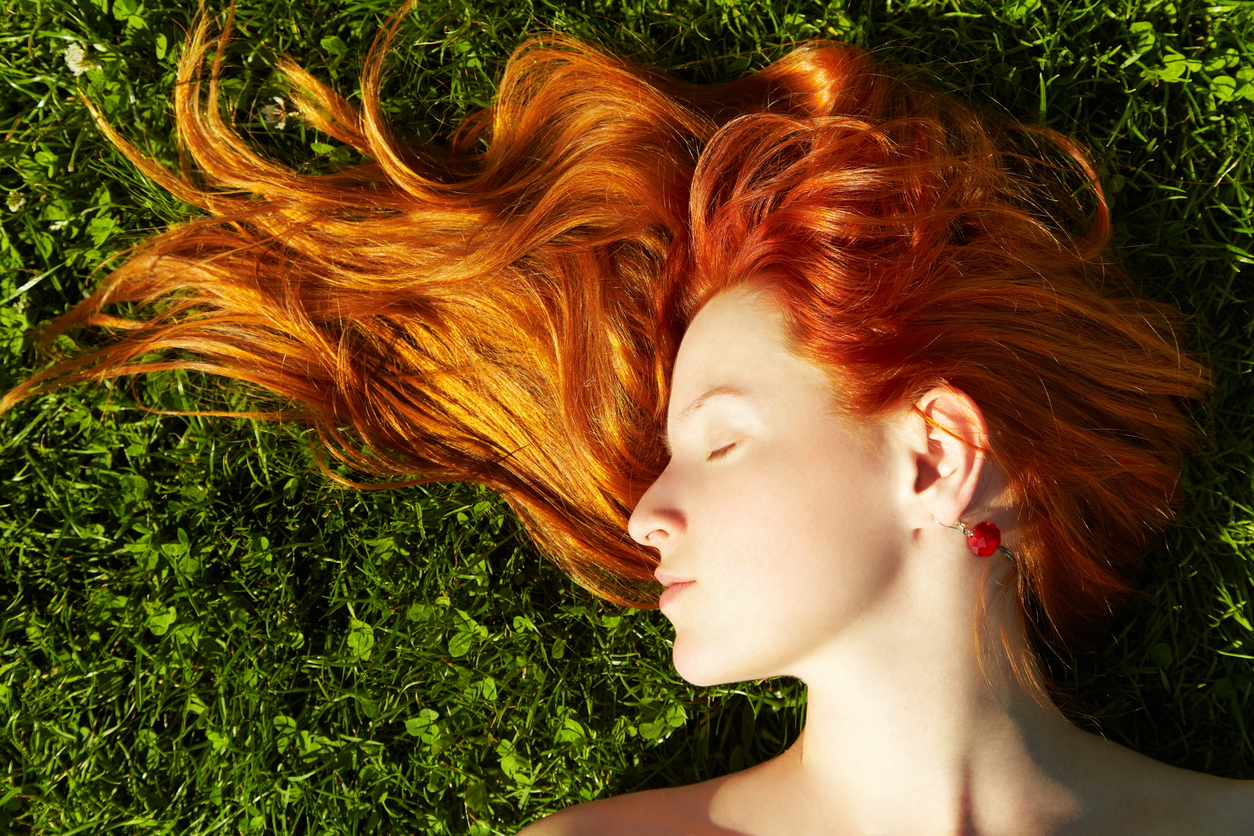 Using multi-product beauty lines, no questions asked, is so '90s. Today we know how to select those products that work for our own specific skin types and the issues we are looking to treat. Skincare cocktailing takes product selection to a whole new level. As in, several treatments in one beautiful bottle.
Customized skincare isn't exactly new. Adding tint or sunscreen to your favorite facial moisturizer is a form of custom skincare. But skincare cocktailing is different. These solutions are lighter consistency (think toners, serums, oils, and thinner skin treatments) that combine several steps into one product.
Yes, skincare cocktails mean fewer products and a simplified beauty routine. Cleanser, cocktail, maybe a moisturizer, and sun protection are all you need. But the best part? You can customize these beauties so they are targeted to your exact skin issues.
This all sounds like a skincare dream come true. So, of course, I had to try it for myself. You can create a DIY cocktail at home using products you've chosen, but be sure when using essential oils to dilute properly before adding.
I'd rather leave it to the experts and enlisted the help of the skincare cocktailing gurus at Source Vitál Apothecary. The natural skincare brand has designed its own formula for creating customized facial cocktails and offer the service online or in-store.
A Skincare Cocktailing Experience With Source Vitál Apothecary
Source Vitál first came up with the custom facial cocktail when it was noticed that customers were purchasing infusions and making cocktails on their own. The brand liked the idea of making these serums in front of the customer, and the personalized system was born.
I sat down via video call with sales associate and cocktailing extraordinaire Sophia Peón-Leyva and Paul Colgin, CEO of Source Vitál Apothecary, to watch my custom serum being hand-blended. The process starts with a base chosen by skin type. Theses bases are a combination of two Source Vitál products that help other ingredients to absorb into the skin. While my skin is often on the dry side, it also tends to be sensitive, so I opted for the Rose blend. Plus, I love the way rose oil makes my skin feel.
The second step is choosing active ingredients. There are seven serum options to choose from and this is where you get to totally customize your cocktail. I chose Restorative and Soothing solutions for this step to give a youthful look, and keep my complexion even-toned and calm.
Next, in step three, you select additional "shots" for your cocktail. These give the cocktail a powerful boost of effectiveness and, again, you can choose what you like. I opted for Abyssinian oil for moisture and suppleness, plus Chlorella Gold, a new ingredient that is extracted from algae and helps to stimulate anti-aging effects. Woo hoo!
These facial cocktails have a fluid, liquid consistency but are also hydrating. It feels more like a moisturizing serum mixed with facial essence than a facial oil. My cocktail makes my skin look calm and toned, but also gives it a pretty glow. And it's super softening. I use it on clean skin and top with my daily moisturizer once it has a chance to soak in.
Purchasing a custom facial cocktail takes the guess work out of choosing a serum for your skin. It is also more economical. Rather than purchasing a serum, facial oil, and treatment, they are all right there in one bottle. And additional serums can be created for different times of year, travel, day, night, or when new skin concerns crop up. For example, use a serum with toning and brightening properties for day, and calming, restorative qualities at night. Or mix up a more emollient blend that treats redness or irritation for dry winter months.
How fun is that? Not only do these custom skincare treats give your skin exactly what it needs, but you can switch it up as often as you like. Each bottle is $44.95 plus an extra $2 per shot. Source Vitál cocktails last approximately one month when used once daily and come in one ounce bottles, perfect for travel. Nothing says custom skincare like having your name on the label.
Related on EcoSalon:
What Type of Organic Beauty are You? [Quiz]
How to Wash Your Face: Are You Doing It All Wrong?
Safe Sunscreen for Every Skin Type and Tone