Hey, ladies — have you recently decided to go braless? Toss your chest containers? Un-furl your… um, breasts? If so, you aren't alone.
University of Missouri-Kansas City (UMKC) recently published a blog post that states women are choosing to go braless more often than not. "According to market research, bra sales fell 3 percent in 2014," UMKC reports. "This comes as no surprise when so many women know the satisfaction of ripping their bra off first thing when they get home."
As a C-cup haver, I'm not surprised by this. When I'm not running or slinging bread at the bakery I work at, I typically opt to not wear a bra. No, I'm not trying to get attention, I just really, really hate bras. And I know I'm lucky — my well-endowed friends don't have this option because wearing a well-fitted bra makes life more comfortable for them. But I have plenty of my medium-chested friends who often decide to go braless more often than not.
So, if a woman wants to conceal her nipples/avoid shirt-nipple chaffing, what's she to do? Opt for a bralette or cami, that's what!
The UMKC post states that brands — specifically, Negative Underwear — are getting on the actual-underwear-but-not-a-bra bra bandwagon. Negative Underwear is creating and selling undergarments that are un-padded and have absolutely no push-up qualities what-so-ever.
Want a few other bra, but not-a-bra options? Here are a few of our favorites: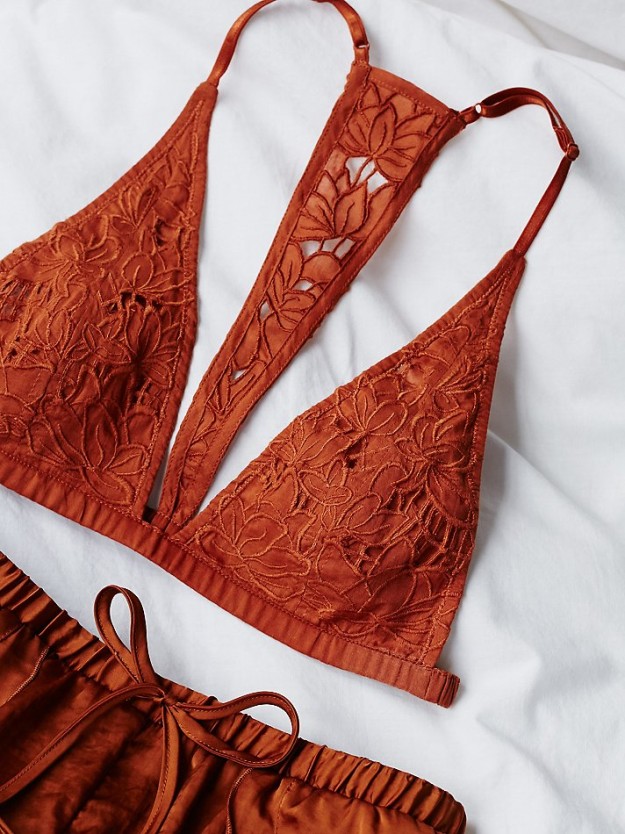 This bra is covered in a delicate floral pattern. It features a plunging neckline and a comfortable, T-back with adjustable straps. This undergarment comes in four colors and is priced at $38.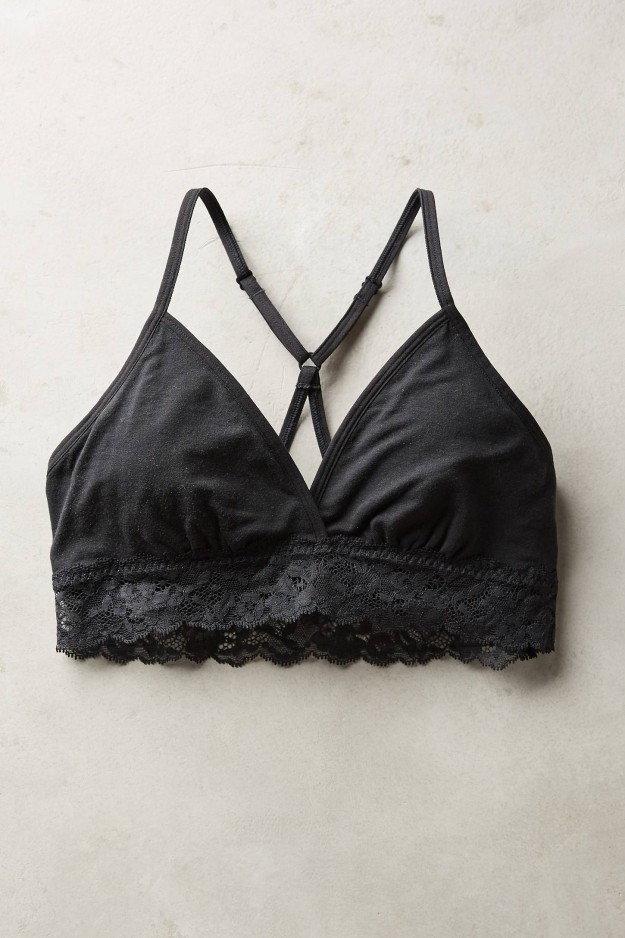 Looking for a bit more coverage without constraint? Go with this bralette. It comes in four different colors and is priced at $32. And from the look of this piece, it fits like a dream.
Related on EcoSalon
All of Our Unsexy Bodies are, in Fact, Sexy
Kindred Black: A Sustainable Approach to the Luxury Lifestyle
'All is Fair' Makes Beautiful Pieces for Transgender People
Woman ditching bra via Shutterstock