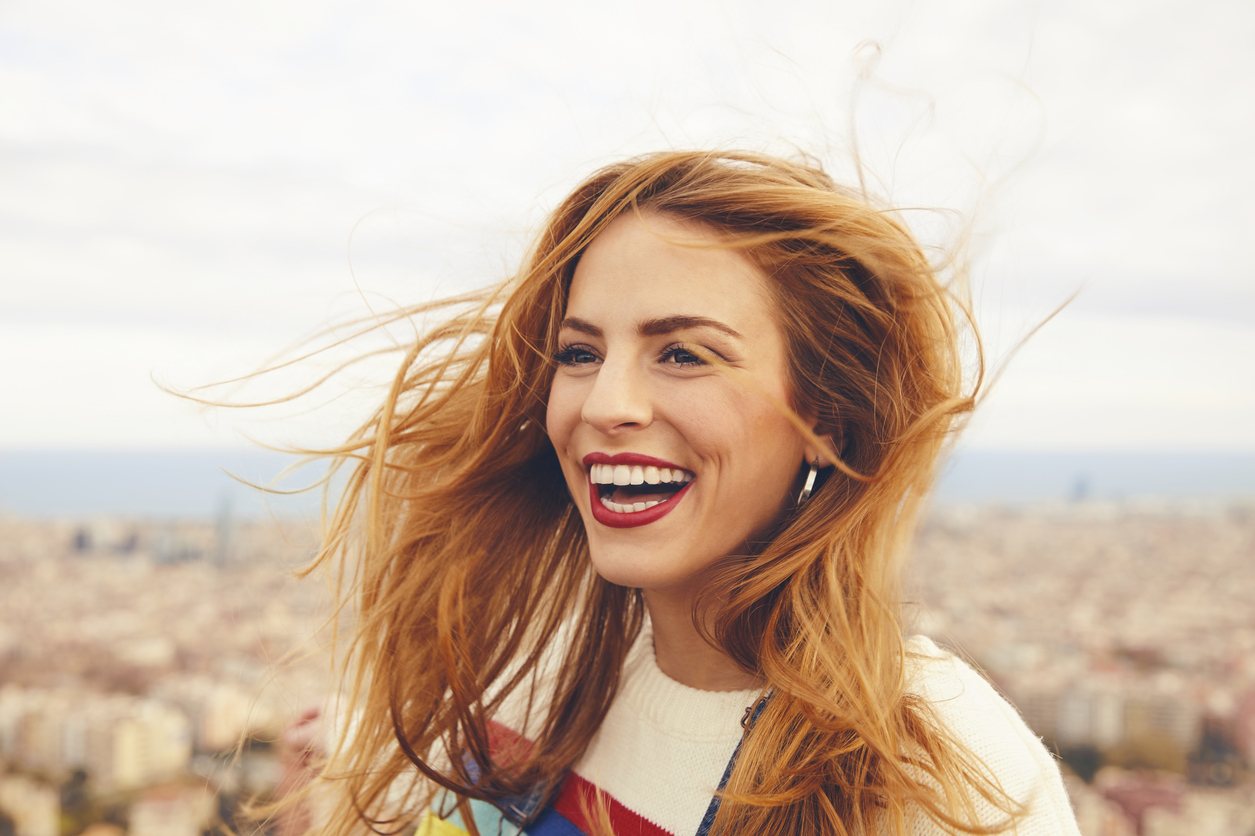 Despite all the effort you put into washing and conditioning your hair, you might not be doing enough if you're not exfoliating the home in which your strands take residence: your scalp.
Scalp exfoliators, which function pretty much like their facial counterparts, work by deeply cleansing, dissolving, or sloughing off dead skin cells to provide the optimal environment conducive to shiny, bouncy, and healthy locks.
Think of your scalp as your face, and your hair follicles as your pores. Now think of how much exfoliating makes a difference to your face after a single session (so smooth! so bright!)—and the fact that you see all those beautiful effects even though you already cleanse your face with direct contact every day. So imagine how much gunk accumulates on your scalp (a.k.a. the extension of your face covered in hair and therefore hard to reach). Yikes! Oh, and you can multiply that if you tend to layer on dry shampoo or wash infrequently.
Your scalp is also vulnerable to excess oil, acne, clogging, and dead skin buildup, all of which might cause flat, lifeless strands, hair thinning, or in extreme cases, bald spots. And of course there's dandruff and even fungus or yeast. By giving your scalp some exfoliating action, your scalp will be purified and fresh, your dead skin cells will make way for the healthy ones, and your follicles will be in their best state to grow a prettier mane. Plus, you put your head in prime shape to absorb all the other wonderful foamy nutrients you add as you suds up.
If you're curious about how much more potential your hair has to reach peak Blake Lively status, try these natural scalp exfoliators: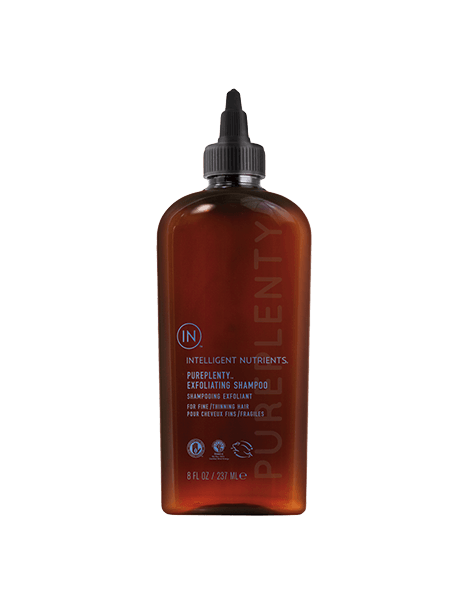 If you don't feel like adding another step to your shower routine, use this herbal-scented shampoo once or twice a week to infuse your scalp with nettle, which helps clear the follicles, as well as ajuga plant stem cells and saw palmetto, which are known to inhibit DHT (a type of hormone linked to hair loss). This delicious formula also contains plant-based oils with antimicrobial and antibacterial properties, like the almighty black cumin. Oh, and the bottle comes equipped with a pointy applicator so you can get the good stuff directly on your scalp where the ingredients need to be. This formula brings a whole new meaning to clear-headedness.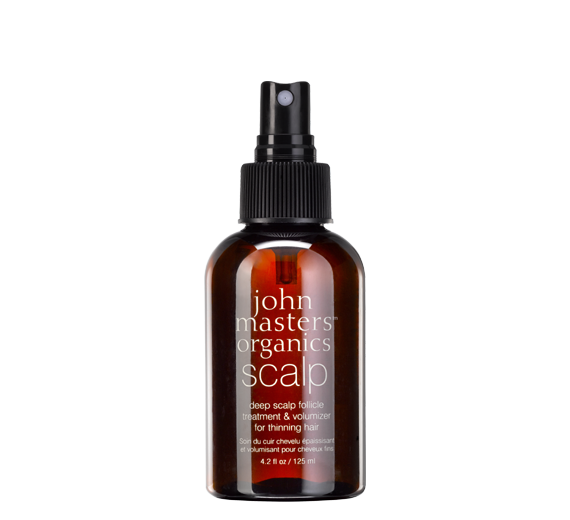 Clean scalp and shiny volumized hair? Uh, yes. This treatment contains a blend of 17 certified-organic herbs and essential oils to clear out the debris on your scalp, dissolve oil buildup in the hair roots, and pave way for beautiful hair. This formula features the ever-so-stimulating thyme, Irish moss to detoxify, and soy proteins to help strengthen hair. Just wash and condition as usual, then spray this on your head while your strands are still damp.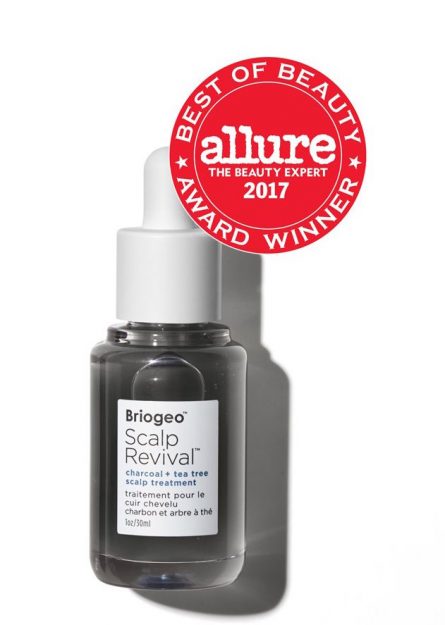 This leave-in treatment harnesses the power of Japanese Binchotan charcoal to naturally draw out follicle-clogging impurities and sweep away the debris from your scalp, clearing the path for the powerful hair vitamin biotin to help your tresses grow fuller and healthier. If you're feeling itchy, this formula soothes you with its super-refreshing peppermint, tea tree, and spearmint oils while witch hazel helps control an overflow of oil production. And don't be afraid of being too squeaky clean—the sodium hyaluronate and aloe vera add a good amount of balanced hydration. You can use this after your shower (and go about your day delighted knowing your scalp is getting clean!).
2 DIY Ingredients to Make Your Own Scalp Exfoliator
If you prefer to alchemize your own scalp exfoliator, add these ingredients prized for their gunk-eliminating properties to your regular shampoo and make sure your directly massage the concoction into your scalp:
Activated Charcoal
Wellness folks are still going nuts over activated charcoal's near-mystical ability to pull dirt, grime, and excess oil out of skin (without damaging the fresh, young-looking skin we prefer to stay intact). Add a teaspoon to your 'poo and don't be scared of your shower turning black for sec — the stuff comes right off with a splash of water. Try this one from Starwest Botanicals.
Organic White Willow Bark Extract
A common ingredient in acne treatments, white willow bark extract is also found in scalp exfoliators thanks to its ability to penetrate skin and clear it out. Unfortunately, many formulas with willow bark also contain other chemicals like PEGs, so your best bet is to nab your own (like this one from Mountain Rose Herbs) and add a few drops to your scalp prior to washing.
*Disclaimer: Help support EcoSalon! Our site is dedicated to helping people live a conscious lifestyle. We've provided some affiliate links above in case you wish to purchase any of these products.
Related on EcoSalon
The No Poo Method: Is Nixing Shampoo the Key to Your Best Hair?
The One Beauty Product Absolutely Everyone Must Own
A Sulfate Free Shampoo for All Tress Types: 7 Best Shampoos for Dry to Oily Hair