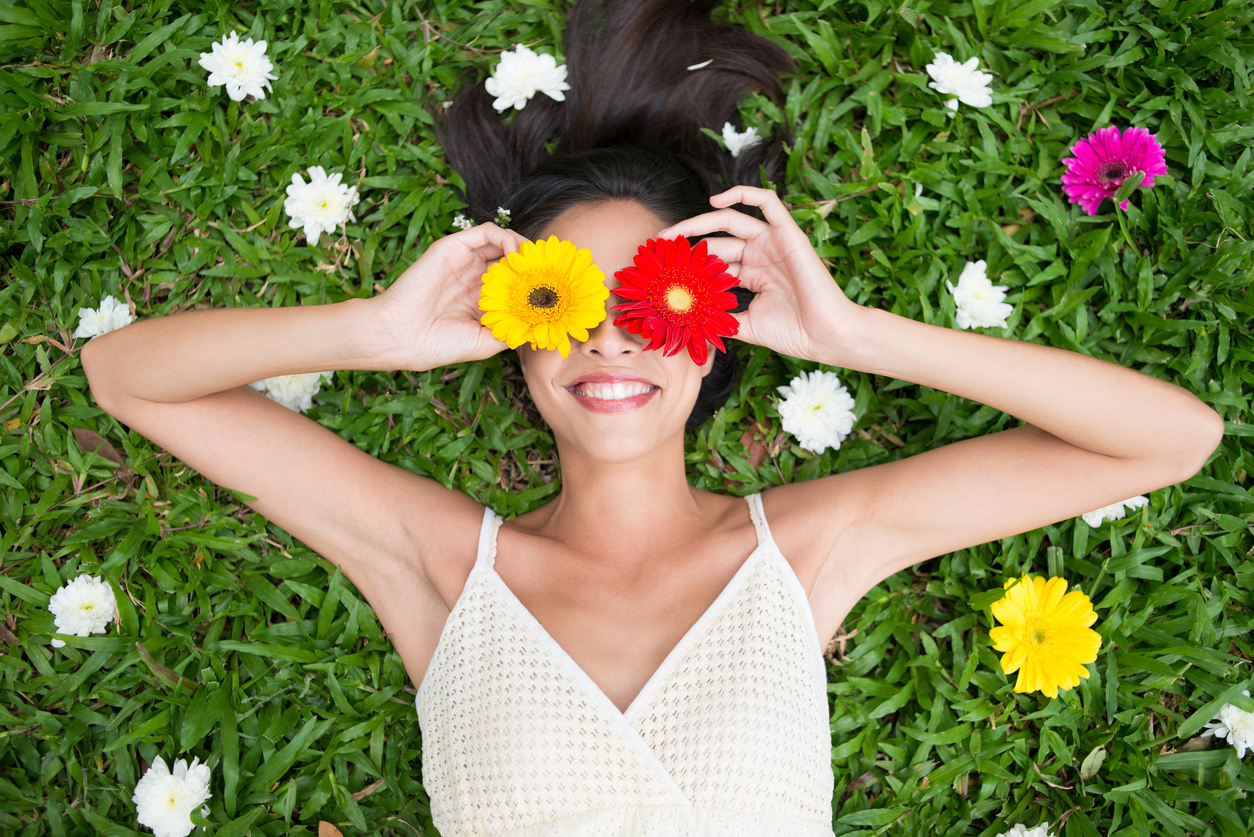 Lower maintenance is always best when it comes to beauty, right? Not that you have to go makeup free or even as low key as the 'no makeup' look, but fast and efficient is never a bad thing. That's why this one beauty product is sure to be your next big favorite.
Makeup and skincare sticks are the name of the game when it comes to quick, easy application and on-the-go essentials. They are easy to stow, fun to use, and come in pretty much any beauty staple you can dream up.
Spring is the perfect time to clear out your makeup kit, purchase a few new products to freshen up your look, and stock up on sunscreen. Find out which beauty sticks you must get ahold of now.
8 Best Beauty Sticks for Spring
1. Think it's too early in the season to purchase sunscreen? It is important to protect yourself year-round to ward off UV damage and premature aging. If you've been neglecting this area of your beauty routine, time to go sunscreen shopping. A stick sunscreen, like Promise Organic SPF 30 Coconut Sunscreen Stick, is not only convenient to carry and use, but well-suited for use on the face. Pack in your bag and swipe on nose, cheeks, forehead and lips if you find yourself having lunch outdoors this spring or end up taking a stroll through the park.
2. We love what highlighter does to skin … brightens and gives instant glow! But most of us use this beauty product once a day and don't take a pot of cream highlighter along for the ride. What if you could apply highlighter whenever you wanted without getting fingers messy? Dream come true! W3LL People Bio Brightener Stick does all of those things. The perfect way to perk up midday or as an after work refresher. See if it's at a Target near you.
3. A new pimple cropped up while you were sleeping. You treat the little rascal, then get on with your day. Only to find it's returned over lunch break. If only you had a portable zit zapping stick on you to nix that nasty blemish on the go. Indie Lee Blemish Stick is a convenient combo of zinc, witch hazel, salicylic acid, and glycolic acid that goes on clear and helps to disintegrate zits. Yes, please!
4. Cream eyeshadow is another one of those beauty products best applied at home. Until Ilia Silken Shadow Sticks came about, that is. Smooth, velvety color for lids in six slightly metallic shades. Great for touch ups while you're out.
5. For hydrating and smoothing skin anywhere, anytime, pick up Earth Tu Face Skin Stick. Made with olive oil, vitamin E, and flower oils, this baby is gentle enough for face, lips, and body.
6. Give the skin a revitalized look and natural glow with Vapour Organics Aura Multi-Use Blush stick. Can be used on cheeks, lips, and eyes, and comes in a super wide range of hues. Try Charm, Whisper, or Spark for spring.
7. Suntegrity Lip C.P.R. SPF 30 has it all. It softens and smooths lips, repairs damage due to dryness, offers a wide selection of pretty colors (try Sunrise Peach or Fuchsia Flare for spring!), and has mineral SPF. A practically perfect beauty product.
8. Ilia Beauty Balmy Rays Lip Conditioner SPF 15 gives soothing protection to lips, great for upcoming sunny days. Made with healthy oils — sunflower, avocado, and jasmine — for a super soft pucker.
*Disclaimer: Help support EcoSalon! Our site is dedicated to helping people live a conscious lifestyle. We've provided some affiliate links above in case you wish to purchase any of these products.
Related on EcoSalon
How to Make Your Eye Makeup Last All Day
Healthy Sunscreen Ingredients: What You Want in an SPF
How to Choose the Best Highlighter Shade for You (Yes, It Matters!)