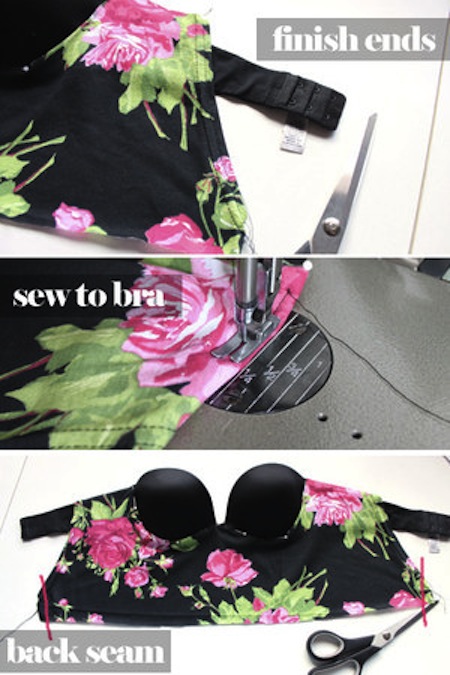 Turn your old bras into awesome new accessories and garments with these fun and easy DIY projects.
Don't throw away your old bras just yet – you may find that one of these 5 amazing DIY projects is the perfect solution for your faded, torn or broken bra. Whether all you can salvage are the straps, or maybe you just want to vamp a boring bra into a chic bralette, these projects are the ticket to keeping your old bra from going in the bin.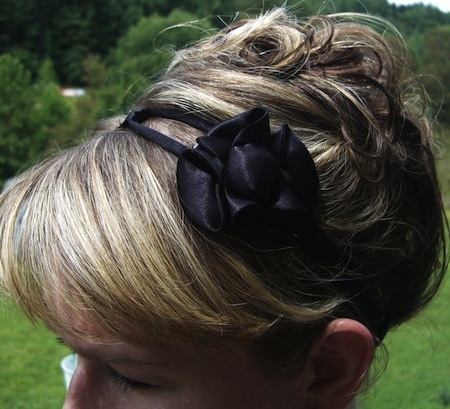 1. Upcycled Bra Strap Headband from Spincushion Those strappy headbands that look so simple but elegant can easily be made from an old bra strap, and even embellished with a fabric flower or some vintage buttons. Use plain straps for a clean and preppy look, and printed ones for a more stylish touch.
2. DIY Bralette Top from Chictopia Got an nice bra that  you don't really wear that often but can't bear to throw away? Or maybe one of your bras has lost its straps but you can't really wear it without them. Well this bralette top is the perfect feminine addition to your Spring/Summer '14 wardrobe  and can be customized for your personal style.
3. Scented Bra Pouch from Craftbits A simple and cute way to recycle your bras is by turning them into a little potpourri pouch for your lingerie drawer. Just choose your scent of choice and turn your old bra into a sweet, little pouch.
4. Bra to Bathing Suit DIY from Tasha Delrae Finding the perfect bikini top can sometimes become a challenge – if only you could find one that fits as perfectly as your favorite bra! This DIY tutorial will teach you how to do that in your bathing suit fabric of choice. Make a pair of bottoms to match too!
5. DIY Adjustable Bra Strap Bracelet from [a few good things] Another super cute way to upcycle your bra straps is by turning them into a simple but classy bracelet. Personalize yours with a bead or embroidery. These are a wonderful gift, and one that no one would ever guess came from a recycled undergarment!
Related on EcoSalon
11 DIY Jewelry Projects for $20 or (Way) Less
DIY 10 Things to Do with An Old T-Shirt
Smart Style For Bookworms and Sexy Librarians: On Trend
Images: Spincushion, Chictopia, Craftbits, Tasha Delrae, [a few good things]