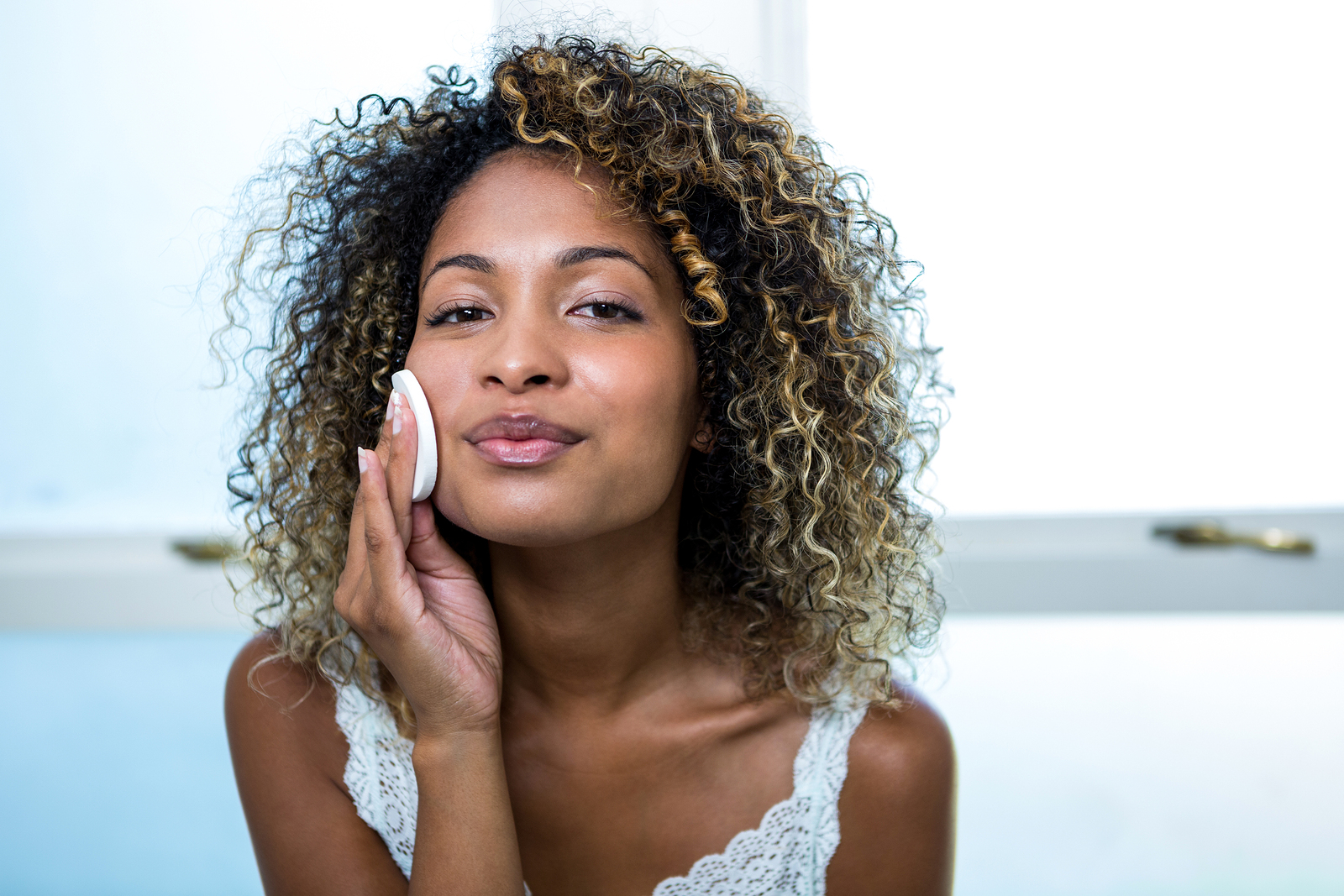 We are certainly not strangers to the multiple products skincare regimen. Korean beauty saw to that. But are you applying your natural skincare in the correct order? It is more important than you may think.
For most of us, skincare looks like way less than a ten-step Kb routine. If you are going to the trouble of using several skincare products, or even a select few, make sure you are getting as much good from them as possible. And, yes, there is an order that works best.
There are basically two main points to consider when setting up your layering plan: Starting with clean skin, apply products with the thinnest consistency first, and work your way up to the thickest.
The second thing to think about is how effective you need any one product to be. If your skin is dry, you are in need of hydration and want to be sure the most hydrating products are layered on first. Skin that breaks out needs acne treatment up front. Those dealing with rosacea are in need of a skin calmer. You get the idea.
One more tip before we go deep on the natural skincare layering lin-up. Consistency is key. If you are going to the trouble of using several products, give them a chance to work. For best results, stick with your routine.
The Best Order to Apply Natural Skincare
1. Cleanser: It sort of goes without saying that you start your layering process off with clean skin. To kick things off right, use a cleanser that is formulated for your skin type.
2. Exfoliator: This step only needs to be done one or two times each week. More can cause irritation and premature aging. Try adding exfoliation during your nighttime routine so skin has a chance to calm down.
3. Toner/Facial Mist: Not everyone uses a toner but they do hold benefits for all skin types. Products with natural astringents, like witch hazel and citrus hydrosols, work to control oil and banish breakouts. If you have dry skin, opt for a toner that soothes and hydrates with floral hydrosols. Facial mists are usually more hydrating and can be used along with a toner, or in place of toner, and are multi-use.
4. Eye cream: There are different schools of thought on when this product should be applied. Some say it's the last thing to go on, but applying eye cream first means no other products accidentally touch this delicate area.
5. Serum/Treatment: This really isn't an either or. You can use both serum or a different type of treatment. This is where it is important to go for the one you need most first. So if you are looking to combat zits, put the clearing treatment on before anything else. Most serums (whether gel, lotion, or oil) offer some level of hydration, and are usually designed to give anti-aging benefits, brighten the skin, or add radiance.
Now, just to make things a bit more complicated. There are times when an acne treatment is more effective when worn over a bit of moisturizer. If you are seeing redness or irritation, or experiencing dryness due to your acne treatment, try putting on a lightly hydrating serum before you apply the treatment.
6. Facial Oil: Yes, facial oil and serum are often one and the same, and even oily skin types love oils. Again, think order of importance. If you are trying to brighten your skin, even tone, or plump and smooth, use a facial oil more like a serum and apply before moisturizer. If you are more concerned about dryness, pat facial oil on top of your moisturizer to seal in those hydrating ingredients and prevent moisture loss.
7. Moisturizer: Not rocket science, we all know what moisturizer does. Use one with built-in SPF to protect skin during the day. At night, opt for a moisturizer that nourishes your skin.
Do you really need all of these products? What's more important than using a complete line of skincare, is choosing items geared specifically for your skin type or the issues you are treating. For instance, if you are dealing with breakouts, an acne treatment will do you more good than a hydrating product. Rather than purchasing every product a brand offers, pick and choose what works for you for a custom skincare routine.
Related on EcoSalon
Blurring: The Latest Korean Beauty Trick for Perfect Skin
The Latest Korean Beauty Trend Will Make You Roll Over (You're Gonna Lap it Up!)
Fruit Acid Skin Peels: The Safe Way to Get Your Glow